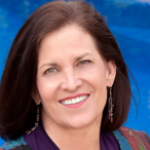 Jeanne
51

Posts

1

Comment

1K

Views
HOW TO KEEP YOUR BRAIN HEALTHY
Lost Your Keys? Forgot a Name? It's Okay!
Ever misplaced your keys or forgot someone's name? Don't worry, it doesn't mean you're losing your mind. This happens to me and I bet it happens to people a lot younger. Sometimes, you might just be tired or stressed. The good news is there are many ways to keep your brain…[Read more]

This is a summary of one of Fullscript's evidence-based content blog articles. I am one who loves time-saving hacks. I started HIIT while I walk/run and it has cut my morning exercise routine almost in half.
Here's the summary:

The Benefits of High-Intensity Interval Training (HIIT)
HIIT or High-Intensity Interval Training is a workout style…[Read more]

When choosing a supplement it's hard to know which companies are spending most of their money on slick marketing and less on their ingredients. Here are a few tips I found useful from Fullscript. I'm passing the tips on to you with the hope these tips are helpful.

Here are 5 important things to know about the ingredients in sup…[Read more]

Have you ever felt like this when you're trying to turn your life around? I know I have but just know it's possible, especially by using Zygon's tools.
Key takeaway: Stay in Motion and Never Give Up!

Magnesium is a mineral that our bodies need to function at its best. It helps our nerves and heart work smoothly, and it supports strong bones and a healthy immune system.
Magnesium also helps relax our muscles and helps the natural melatonin production which might help some people sleep better. I take Magnesium an hour before I go to bed and it…[Read more]

Ways to Reduce Anxiety

Have you ever felt anxiety to the point that your heart races, you break out in a cold sweat, and feel nauseated? People who have chronic anxiety know just what I mean. Anxiety is a normal feeling you get when something is really stressing you out, or when you're in a situation that seems new or unsafe. It's like your bod…[Read more]

For years I have been chasing my dream of helping people heal from the inside out. The only problem was as a surgical nurse I had no experience in business, publishing, or marketing. It was not until I met and married Dane that my dream is coming to fruition.

Never give up on your dreams!